Phil Allegri Electric, Inc is a California State Certified Licensed Electrical Contractor located in Santa Cruz County. Since 1949, we continued the family tradition providing three generations of knowledge and experience. It has been our privilege to serve the residential, commercial and industrial customers. We offer unsurpassed workmanship while guaranteeing complete customer satisfaction. Our California State Certified Electricians are experienced to handle a wide array of electrical services.
The greatest strength of Phil Allegri Electric, Inc is our employees. The longevity, pride of workmanship, and conscientious attitude of our staff is reflected in the quality of work we provide to our customers. Our employees are well trained, California State Certified and qualified to perform any work that needs to be done. They ensure that our customers are completely satisfied.
Our management team makes sound business decisions and creates a work environment that enables the employees to do what is best for the customer.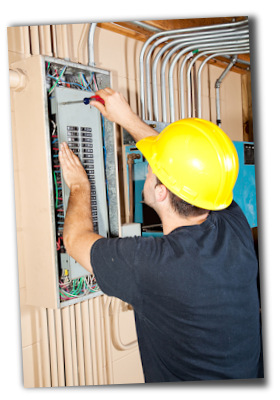 WE LIVE AND WORK BY OUR VALUES
That's why our customers do business with us.
VALUES WE HOLD:
We are honest
We perform quality work
We perform work up to current building codes
We treat customers and coworkers with respect
We answer the phone in a professional manner
We clean up after ourselves each day on the job
We listen to customers
We offer the customer what is in his/her best interest
We treat customers as individuals not "customers"
We take responsibility for what we do, report accidents if they happen
We perform the work as if we were doing it at our own home
Our employees are well-trained, state certified and knowledgeable
We communicate with customers over the course of the job
We stand behind our work
We do what we say we will do
We answer questions
We are trustworthy and have credibility